Cookie preferences
This website uses cookies, which are necessary for the technical operation of the website and are always set. Other cookies, which increase the comfort when using this website, are used for direct advertising or to facilitate interaction with other websites and social networks, are only set with your consent.
No results were found for the filter!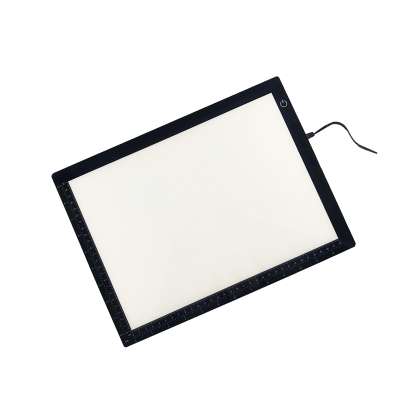 Light table Black DIN A4
Ready to ship today,
Delivery time appr. 1-3 workdays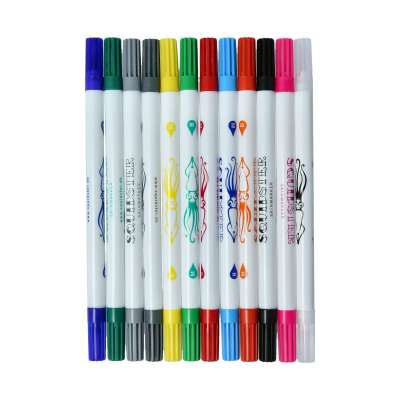 Squidster Tattoo Pens - Skin Marker
Ready to ship today,
Delivery time appr. 1-3 workdays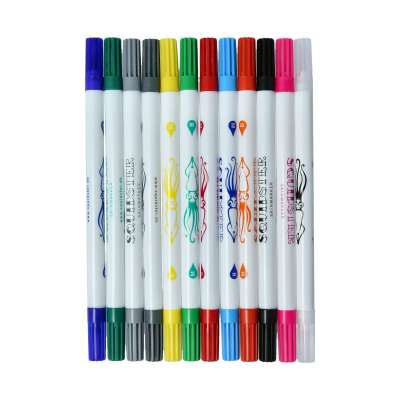 Squidster Tattoo Pens - Skin Marker
Ready to ship today,
Delivery time appr. 1-3 workdays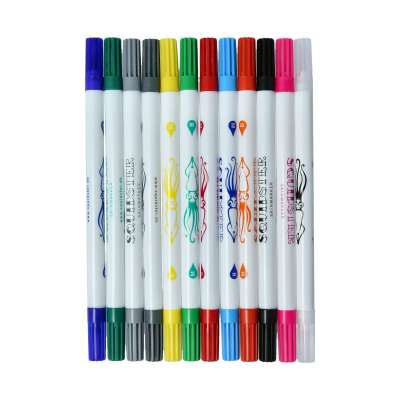 Squidster Tattoo Pens - Skin Marker
Ready to ship today,
Delivery time appr. 1-3 workdays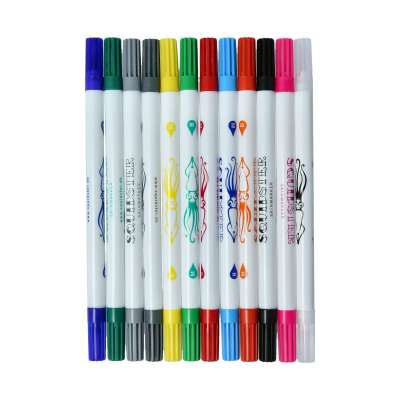 Squidster Tattoo Pens - Skin Marker
Ready to ship today,
Delivery time appr. 1-3 workdays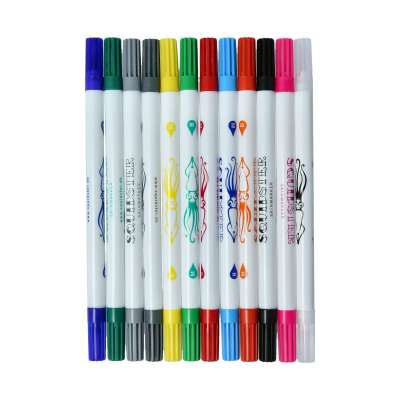 Squidster Tattoo Pens - Skin Marker
Ready to ship today,
Delivery time appr. 1-3 workdays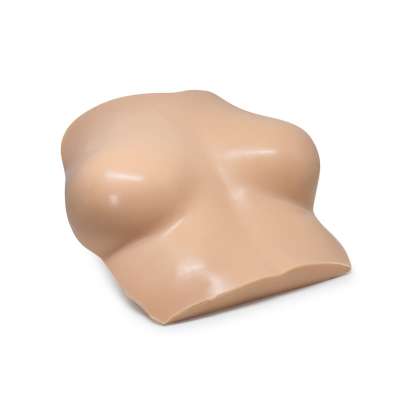 A Pound of Flesh - Torso with Nippleless Breasts
Ready to ship today,
Delivery time appr. 1-3 workdays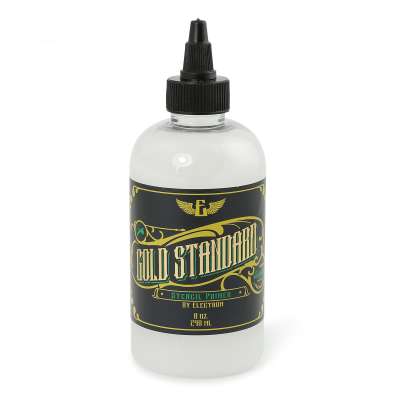 Electrum Gold Standard Stencil Primer - 240ml...
Ready to ship today,
Delivery time appr. 1-3 workdays
More information about stencils and accessories
Basically, there are three ways to place a tattoo on the skin. Freehand directly onto the body - just like the Vikings used to do or Ötzi was tattooed. At around 5,500 years old, he is the oldest tattooed person ever discovered. A motif is drawn directly onto the skin. Very timeintensive and not very contemporary. We move on quickly to the next method.
Option two is to use matrix paper, the so called tattoo paper, as a freehand artwork. The tattoo paper consists of three layers on top of each other. A yellow backing, the color paper in the middle and the transfer paper at the top. You draw a motif on a separate paper or print it out. Then you attach the motif paper to the upper white side of the matrix paper, the transfer sheet, and carefully trace the contours of the motif. This step is easiest if you use an LED panel or a light table. There are several in different sizes in our assortment. For example, matching models from TATSoul. By printing, you automatically transfer the color of the middle sheet of paper to the transfer sheet. Ready? Then simply remove the transfer sheet from the rest, clean, disinfect and shave the customer's skin, apply the transfer fluid and place your stencil tattoo in the desired position. Caution: You usually only have one try. If it sits correctly, press it on, wait 10 to 15 seconds and slowly pull it off. Preparation complete.
We rewind to Ötzi's end for option three. Rest in peace. Option three is the most convenient of all - creating a stencil design. Take a thermal printer a4, e.g. the PJ 723 from Brother or a thermal printer, e.g. the A4 for Stencils 2018 out of our assortment. These fine devices transfer a template you have created directly into a stencil template. You save the usually long-winded step of transferring the motif by hand as with a freehand template. And time saves money. As with many technical devices, it is useful to calculate your cost in time and to set the purchase price of a tattoo printer or copier against this time over the long run. A thermal copier or thermal printer works by printing your artwork on normal paper in the first step and then sending it through the thermal copier with the thermal paper, the tattoo paper. A significant advantage of this machine is the flexibility to adjust the size of the design. If the customer finds the stencil tattoo too small or too large when he or she puts it on.
Whether you work with a technical device for transferring the motif or with a stencil paper, you need a stencil liquid. With this liquid, the color of the template combines perfectly with the skin to be tattooed and ensures a brilliant template. We recommend products from Stencil Stuff, the Honey Stencil, the NOX Violet - freehand tattoo transfer liquid, Electrum Tattoo Stencil Primer or Gold Standard Tattoo Stencil Primer, S8 Stencil Transfer Gel or the Spirit Green Transfer Cream. Dettol Liquid is an essential part of any good tattoo supply. It is a universal weapon against all kinds of bacteria and pathogens. At the same time, it is excellent as a removal liquid. Just inform yourself about the products in our shop.
The accessories for creating a stencil tattoo include the matching tattoo paper. You will need hand sketch paper if you draw the motif directly onto the paper as a freehand sketch. You need thermal paper if you are working with a tattoo printer. Tattoo papers from Spirit and S8 Red are among the market leaders, which you can find in our shop under the category Stencil Paper.
Designs are best created with the right drawing supplies. In our shop you will find pens from Tombow, Squidster and Chameleon. You should not save money at the wrong end! Feel the difference when you have the right pen in your hand. Would you like a little more tattoo training? Two guys from America have founded the company "A Pound of Flesh" and produce practice skins, hands, feet, arms, heads and bodies made of synthetic silicone. Interesting for you? Read more in our Tattoosafe News. There we have dedicated an entire blog to the guys.
Frequently asked questions for us:
Can I also use the copier paper or stencil paper for a hand sketch and the other way round?
Paper suitable for the motif transfer as a stencil template described in option three can be used for a Freehand hand sketch without any problems. But you cannot use the hand sketch paper in a tattoo printer or copier.
What is the difference between a thermal tattoo printer or thermal a4 printer and a thermal copier?

You can connect the thermal tattoo printer to your computer or laptop and print out your stencil tattoo directly from there. It is handy and fits in your luggage. Perfect for use at conventions or trade fairs. With the thermocopier, you first print out your template on normal paper and then run it through the copier with the thermal copy paper. Perfect for your daily use in the studio.

Please tell me what I have to do to fix the skin markers on the skin.
The more optimally the skin is prepared, our skin markers will hold better. The skin must be as free of oil as possible. Generally speaking, people say that a longer drying time of the pencil means a better hold of the marker. Optionally, you can also use the Stencil Stuff - Spray Stuff to fix the hand sketch on the skin. It is a fixing spray for freehand drawings, available in the 250 ml bottle in our shop.
In case your question was not answered, our support is there for you by phone or email!
If you order before 2 pm, we will send your order on the same day. With us at your side, you are well prepared for new customers and your regular customers. Prepared for the realization of e.g. Black and Grey Tattoos, Skulls and Bones, Traditional Tattoos, Tribals and Maoris, Oriental Tattoos, Tattoo-Letterings, Dotworks, Watercolor Tattoos, Realistic Tattoos or Nature Tattoos. With Tattoosafe you have found a tattoo supply that burns with heart and passion for the topic of tattoo equipment.
# We love what we do!
# We love working with our customers and our manufacturers!
# We test new products after receipt and
# inform you about them regularly in our news!