Cookie preferences
This website uses cookies, which are necessary for the technical operation of the website and are always set. Other cookies, which increase the comfort when using this website, are used for direct advertising or to facilitate interaction with other websites and social networks, are only set with your consent.
No results were found for the filter!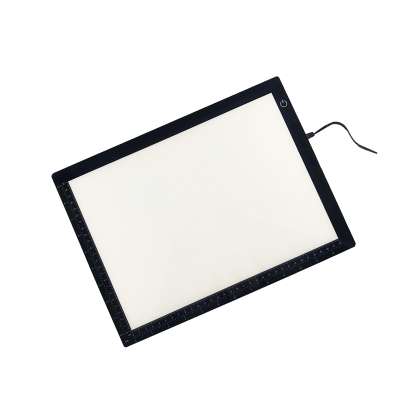 Light table Black DIN A4
Ready to ship today,
Delivery time appr. 1-3 workdays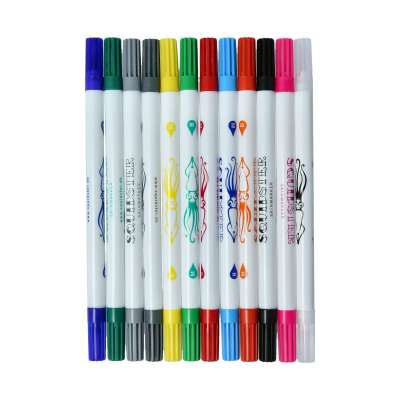 Squidster Tattoo Pens - Skin Marker
Ready to ship today,
Delivery time appr. 1-3 workdays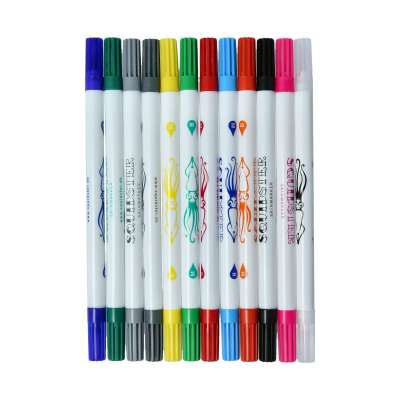 Squidster Tattoo Pens - Skin Marker
Ready to ship today,
Delivery time appr. 1-3 workdays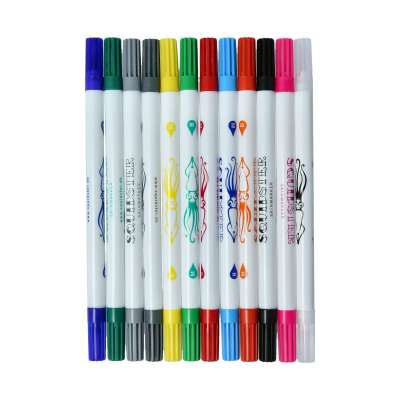 Squidster Tattoo Pens - Skin Marker
Ready to ship today,
Delivery time appr. 1-3 workdays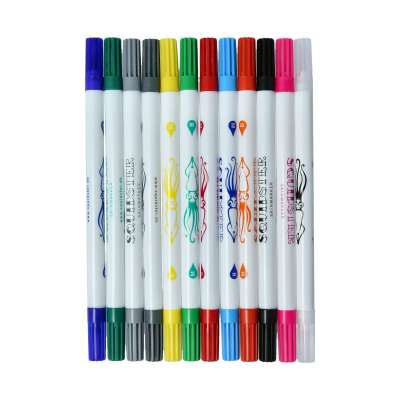 Squidster Tattoo Pens - Skin Marker
Ready to ship today,
Delivery time appr. 1-3 workdays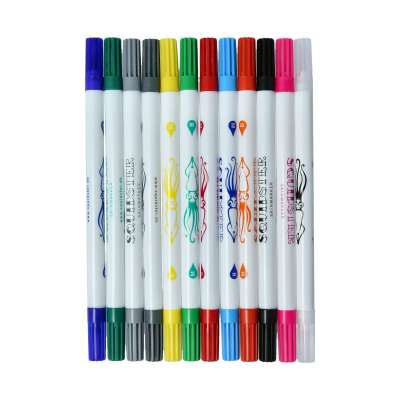 Squidster Tattoo Pens - Skin Marker
Ready to ship today,
Delivery time appr. 1-3 workdays
Weitere Infos zu Stencil, Tattoo Papier und Hilfsmittel
Grundsätzlich gibt es drei Möglichkeiten, ein Tattoo auf die Haut zu bringen. Freehand direkt auf den Körper - so wie es schon damals die Wikinger mit ihren Mitteln taten oder auch Ötzi tätowiert wurde. Er ist mit ca. 5.500 Jahren der älteste tätowierte Mensch, der je entdeckt wurde. Man zeichnet ein Motiv direkt auf die Haut. Sehr zeitaufwendig und wenig zeitgemäß. Schnell weiter zur nächsten Methode.
Möglichkeit zwei ist das Verwenden von matrizenpapier, dem sogenannten tattoo papier als Freehand Vorlage. Das tattoo papier besteht aus drei übereinander liegenden Schichten. Einer gelben Unterlage, dem Farbpapier in der Mitte und dem Transferpapier an oberster Front. Du zeichnest ein Motiv auf ein separates Papier oder druckst es aus. Danach bringst Du das Motivpapier auf der oberen weißen Seite des matrizenpapiers an, dem Transferblatt und zeichnest die Konturen des Motivs sorgfältig nach. Am leichtesten fällt Dir dieser Arbeitsschritt, wenn Du dazu ein LED Panel nutzt bzw. einen Leuchttisch. Wir haben einige in verschiedenen Maßen im Sortiment. Zum Beispiel passende Modelle von TATSoul. Durch den Druck, den du aufwendest, überträgst Du automatisch die Farbe des mittleren Farbpapiers auf das Transferblatt. Fertig? Dann einfach Transferblatt von den übrigen lösen, die Haut des Kunden oder der Kundin reinigen, desinfizieren, rasieren, mit Abzugsflüssigkeit versehen und Dein stencil tattoo an gewünschter Position aufbringen. Vorsicht: Du hast in der Regel lediglich einen Versuch. Sitzt es richtig, dann andrücken, 10 bis 15 Sekunden warten und langsam abziehen. Vorbereitung abgeschlossen.
Wir spulen noch einmal für Möglichkeit drei zurück zu Ötzis Ende. Ruhe in Frieden. Bei Möglichkeit drei handelt es sich um die komfortabelste aller Varianten - der Erstellung einer Stencil Vorlage. Man nehme einen thermodrucker a4, z.B. den PJ 723 von Brother oder einen Thermalkopierer, z.B. den A4 für Stencils 2018 aus unserem Sortiment. Diese feinen Gerät transferieren eine von Dir erstellte Vorlage direkt in eine stencil vorlage. Du sparst Dir den meist langwierigen Schritt der händischen Motivübertragung wie bei einer Freehand Vorlage. Und Zeit spart Geld. Wie bei vielen technischen Geräten lohnt es sich, Deinen Aufwand in Zeit umzurechnen und die Anschaffungskosten eines tattoo druckers oder Kopierers auf lange Sicht gegen diesen Zeitaufwand zu rechnen. Ein Thermalkopierer oder thermokopierer funktioniert, indem Du Deine Vorlage im ersten Schritt auf normalem Papier ausdruckst und sie dann mit dem Thermalkopierpapier, dem tattoo papier, durch den thermokopierer schickst. Erwähnenswerter Vorteil dieses Geräts ist die flexible Größenanpassung des Motivs. Falls dem Kunden oder der Kundin das stencil tattoo beim Auflegen zu klein oder zu groß erscheint.
Egal, ob Du mit einem technischen Gerät zur Übertragung des Motivs oder mit einem matrizenpapier arbeitest, Du benötigst eine Stencil Flüssigkeit. Mit ihr verbindet sich die Farbe der Vorlage perfekt mit der zu tätowierenden Haut und sorgt für eine brillante Vorlage. Wir empfehlen Dir hierfür Produkte von Stencil Stuff, das Honey Stencil, die NOX Violet - Freihand Tattoo Abzugsflüssigkeit, Electrum Tattoo Stencil Primer oder Gold Standard Tattoo Stencil Primer, S8 Stencil Transfer Gel oder die Spirit Green Transfer Cream. Dettol Liquid darf bei keinem guten Tattoo Supply fehlen. Es ist eine Allzweckwaffe gegen Bakterien und jegliche Krankheitserreger. Gleichzeitig eignet es sich hervorragend als Abzugsflüssigkeit. Informiere Dich zu den Produkten einfach in unserem Shop.
Zum Zubehör für die Erstellung eines stencil tattoo gehört das passende tattoo papier. Handskizzenpapier benötigst Du, wenn das Motiv als Freehand Vorlage von Dir direkt auf das Papier gezeichnet wird. Für die Arbeit mit einem tattoo drucker kommt Thermalpapier ins Spiel. tattoo papiere von Spirit und S8 Red gehören zu den Marktführern, die Du übersichtlich in unserem Shop unter der Kategorie Stencil Papier findest.
Motive lassen sich am besten mit optimalem zeichenbedarf erstellen. In unserem Sortiment findest Du Stifte von Tombow, Squidster und Chameleon. Spare nicht am falschen Ende! Du wirst spüren, wenn Du den richtigen Stift in der Hand hältst. Noch ein bisschen Tattootraining genehm? Zwei Jungs aus Amerika haben das Unternehmen "A Pound of Flesh" gegründet und stellen Übungshäute, Hände, Füße, Arme, Köpfe und Korpusse aus synthetischem Silikon her. Interessant für Dich? Lies gern mehr in unseren Tattoosafe News. Dort haben wir den Jungs gleich einen kompletten Blog gewidmet.
Häufig gestellte Fragen an uns:
Kann ich das Thermodrucker- bzw. Kopiererpapier oder matrizenpapier auch für die Verwendung einer Handskizze verwenden und umgekehrt?
# Papier, geeignet für die in Möglichkeit drei beschriebene Motivübertragung als Stencil Vorlage kann man ohne Probleme für eine Freehand Handskizze verwenden. Das Handskizzenpapier jedoch nicht für den Einsatz im tattoo drucker oder Kopierer.
Was ist der Unterschied zwischen einem thermodrucker tattoo oder thermodrucker a4 und einem Thermalkopierer?
# Den thermodrucker tattoo kannst Du an Deinen Computer oder Laptop anschließen und von dort direkt Dein stencil tattoo ausdrucken. Er ist handlich und passt ins Reisegepäck. Perfekt geeignet für den Einsatz auf Conventions oder Messen. Bei dem thermokopierer druckst Du Deine Vorlage erst auf normalem Papier aus und lässt diese dann mit dem Thermalkopierpapier durch den Kopierer laufen. Perfekt geeignet für Deinen täglichen Gebrauch im Studioalltag.
Was muss ich tun damit die Hautmarker auf der Haut halten?
# Je optimaler die Haut vorbereitet wird, desto besser halten auch die Hautmarker. Die Haut muss so fettfrei wie möglich sein. Generell sagt man auch: Je länger die Trocknungszeit des Stifts - erhältlich bei uns im zeichenbedarf, desto besser hält der Marker. Optional kannst Du auch das Stencil Stuff - Spray Stuff verwenden, um die Handskizze auf der Haut zu fixieren. Es handelt sich um ein Fixierspray für Freihandzeichnungen, erhältlich in der 250 ml-Flasche bei uns im Shop.
Falls Deine Frage nicht dabei war, ist unser Support telefonisch oder per Mail für Dich da!
Bei Bestellungen bis 14 Uhr versenden wir Dein Paket noch am selben Tag. Mit uns an Deiner Seite bist Du bestens vorbereitet für neue Kunden und Deine Stammkundschaft. Vorbereitet für die Umsetzung z.B. von Black und Grey-Tattoos, Skulls und Bones, Traditional-Tattoos, Tribals und Maoris, Orientalische Tattoos, Tattoo-Letterings, Dotworks, Watercolor-Tattoos, Realistische-Tattoos oder Nature-Tattoos. Mit Tattoosafe hast Du einen Tattoo Supply gefunden, der mit Herz und Leidenschaft für das Thema Tattoo Equipment brennt.
# Wir lieben, was wir tun!
# Wir lieben die Zusammenarbeit mit unseren Kunden und unseren Herstellern!
# Neue Produkte testen wir nach Erhalt und
# informieren euch darüber regelmäßig in unseren News!